The success of the City of Barcelona has led many airlines to implement direct flights to the city. Before covid 19, there were 12 cities in the United States and Canada with direct flights. Just a decade ago there were a few flights a week from New York, and nothing more.
From Barcelona you can also travel all over Europe in an easy and direct way, because Barcelona airport is the airport with the most connections in Europe. Some companies start direct flights in spring and others maintain flights all year round.
A new terminal, with very modern infrastructures, very well connected with public transportation and very close to the city.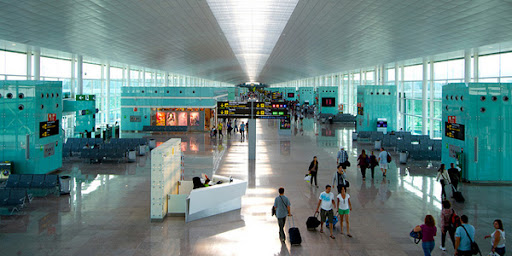 The airport is located in the south of the city, and relatively close to the city centre. One of the advantages of the airport is that it is connected to the city centre in many ways, quickly and cheaply. Transport is available by bus, metro, metro train and, of course, taxi. The distance from the airport to the centre of Barcelona is less than 10 kilometres. The city centre can be reached in 15-20 minutes.